TECHFAC window film (Automotive)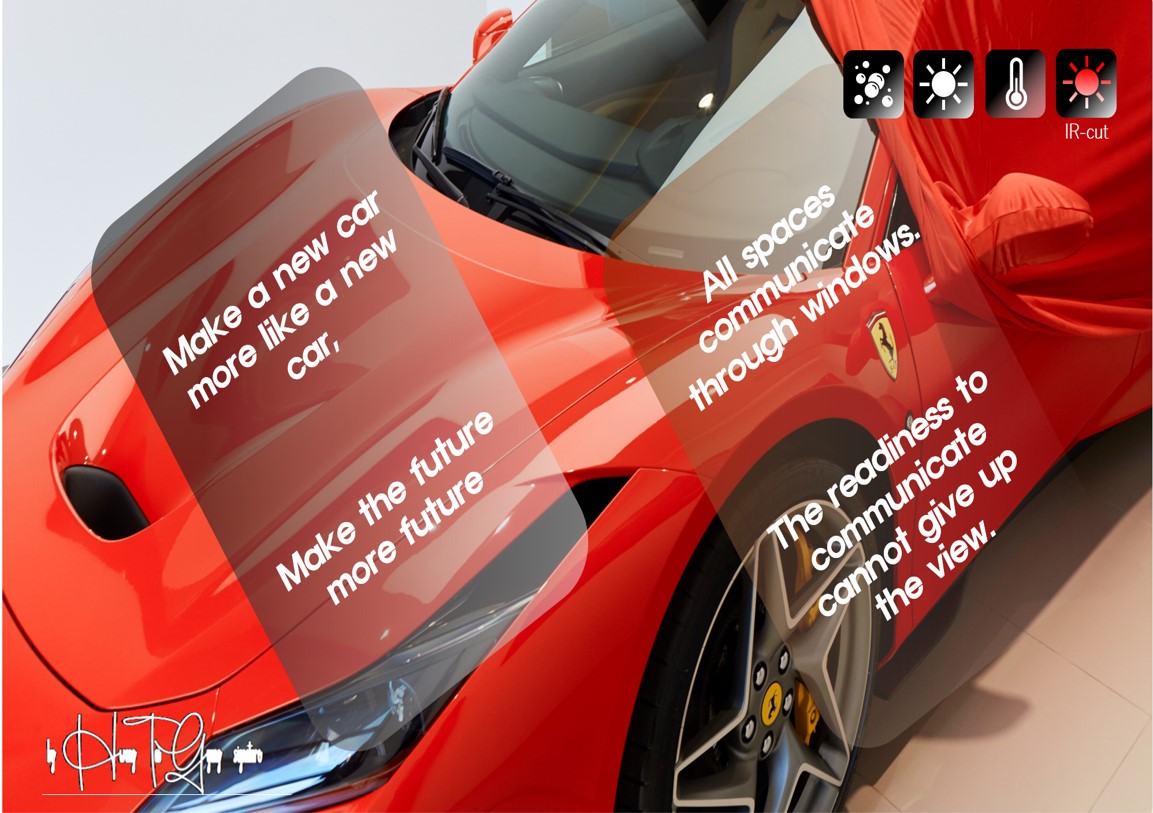 Window Film (Automotive)
We do not directly produce window films.
With more than 20 years of window film-related raw materials and know-how, we can supply excellent film selection and products to our customers
We are responding to the series that customers want at a reasonable price.
We have a system that selects and delivers the best window film.
It is prepared in a variety of product configurations. Non-reflective, reflective, high-transparency IR film, for construction, for vehicles
Various film structures are also prepared. Mil, VLT, IRR, PLY, COLOR, external use, internal use, insulation, etc.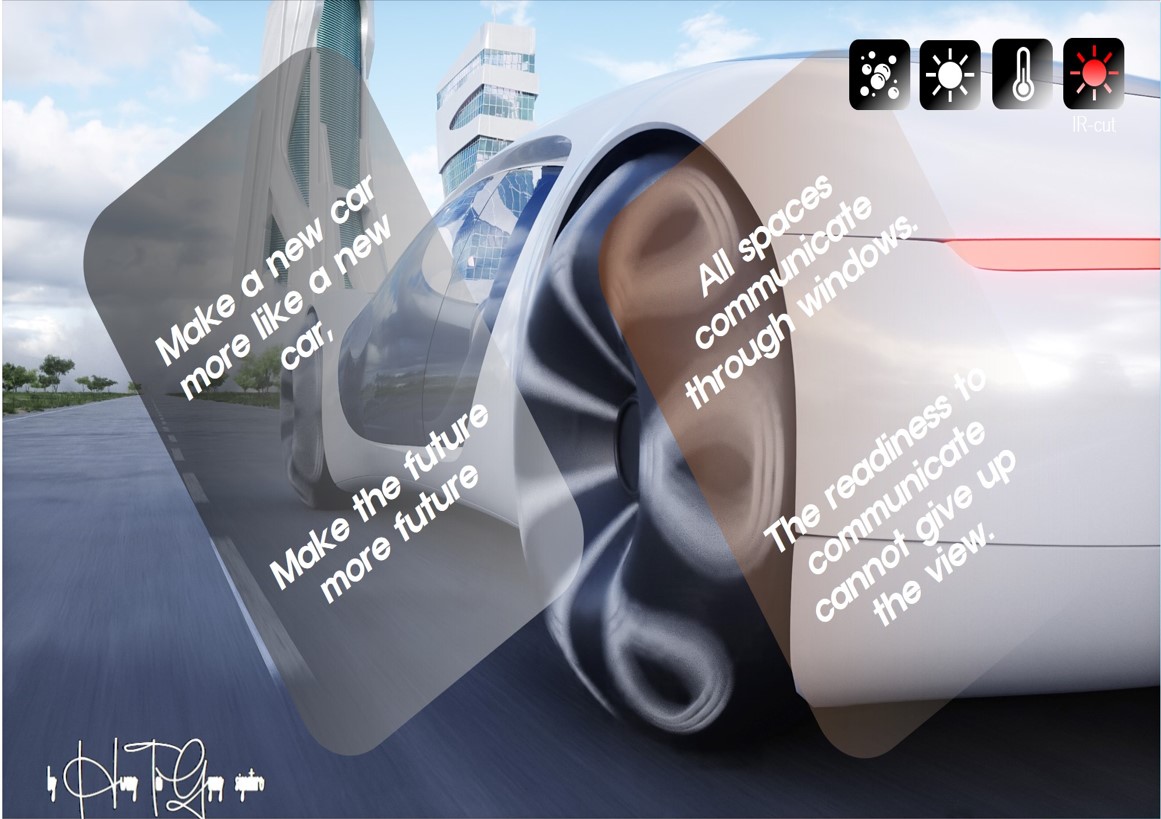 Window Film (Automotive)
With so many window tint films available, making the perfect choice for your vehicle has never been easier. From the latest, top of the line nano-ceramic, high performance metallic hybrid, and even traditional dyed window tint options, there's a TECHFAC window film for every application. It outperforms other types of tint to keep you comfortable and protected. All TECHFAC window Tint is backed by lifetime transferable warranty.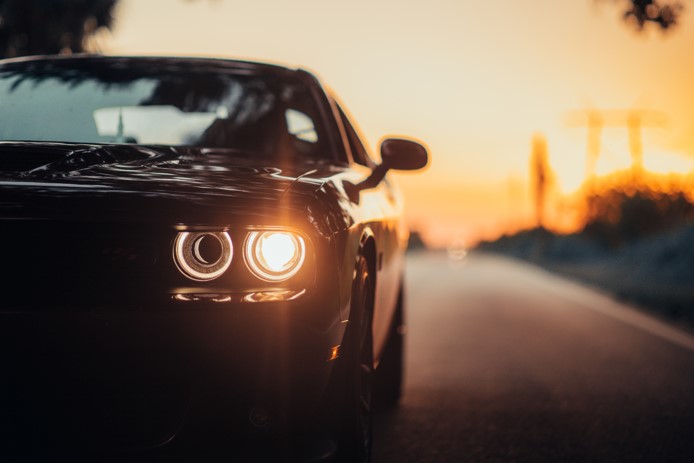 Window IR Film
If you're looking for maximum performance & protection from your window tint, look no further than nano-ceramic window film like TECHFAC window

IR series. Ceramic tint is designed to block out the most infrared heat possible, while reflecting harmful UV rays to keep you safe. No matter the shade, ceramic window tint delivers results you expect.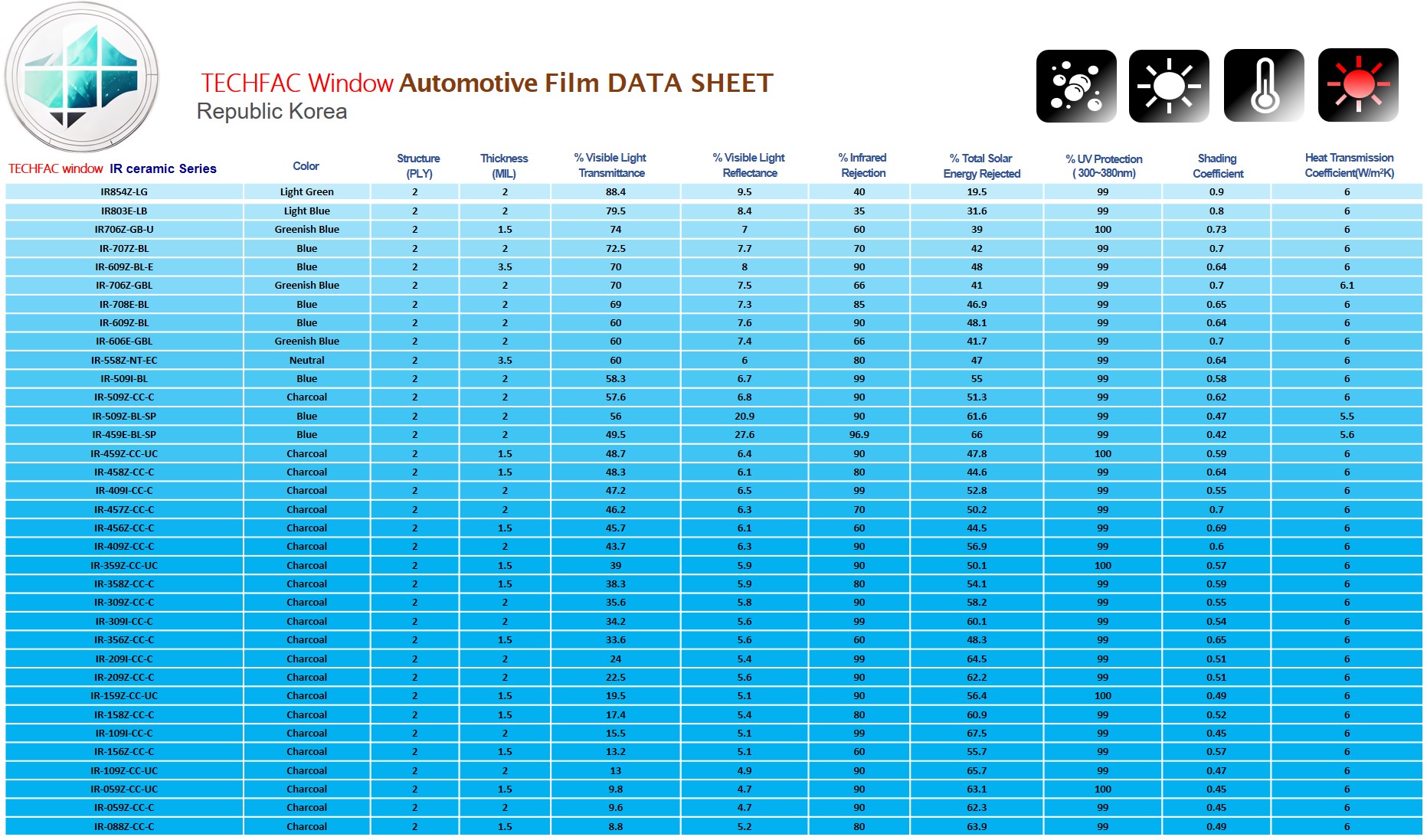 Customization possible after ordering consultation
TECHFAC window Automotive film products are available to order